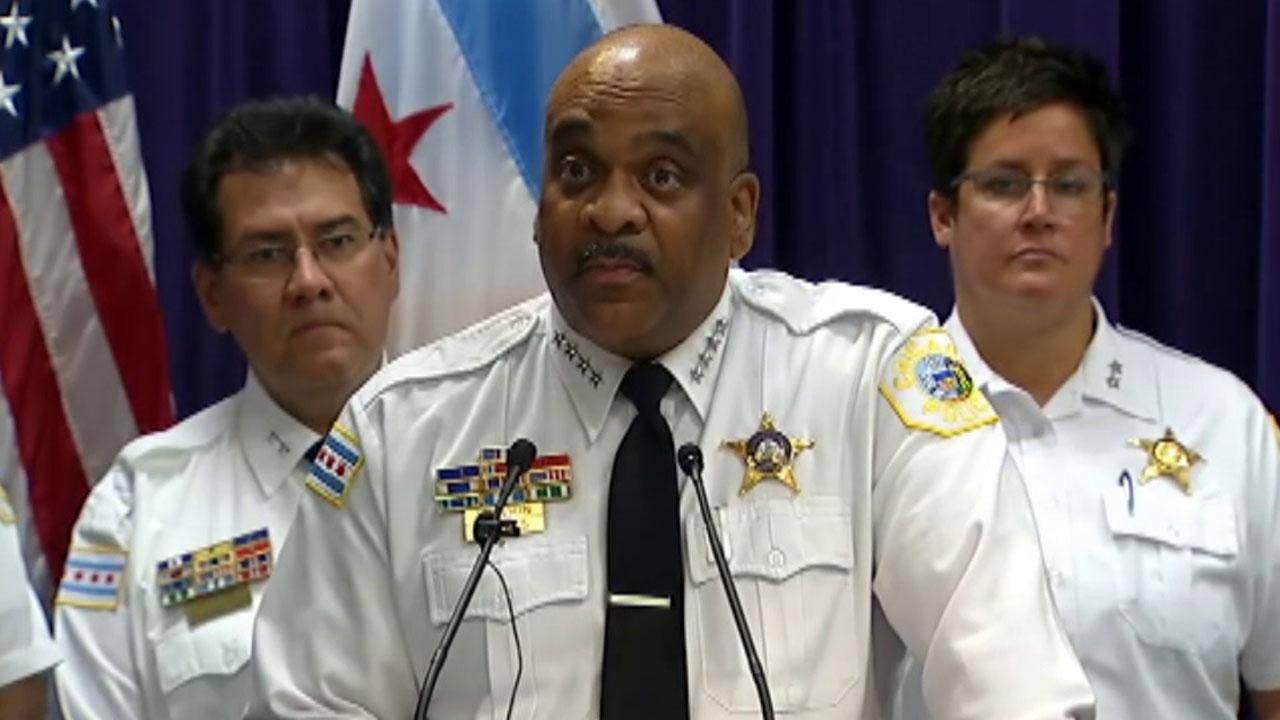 Chicago police on Thursday announced additional efforts to maintain a safer environment in large outdoor gatherings throughout the city, believing such settings are what sparked the uptick in gun violence last weekend that killed nearly a dozen people.
Speaking to reporters, Chicago Police Superintendent Eddie Johnson said that "20 percent" of the 11 people who died due to gun violence last weekend were participating in a "large outdoor unsanctioned gathering."
CHICAGO SHOOTINGS SPARK CALLS FOR RAHM EMANUEL TO RESIGN
Johnson said the Chicago Police Department has "a responsibility to ensure any large gathering is safe and being conducted legally."
The department will deploy strategies for this upcoming weekend to such gatherings, including block parties, that have seen success in other districts that did not recently experience violence.
Johnson considered a "large gathering" to be at least 10 people. He said because of the rise of social media, events can grow in size quickly unlike previous years.
Police have created "emergency dispersal zones in 30 additional locations where historically large unsanctioned parties or gang gatherings occur," and law enforcement will also enforce existing laws to "address places where large crowds gather unexpectedly."
The heightened police presence will be seen throughout Chicago's 5th, 6th, 10th, 11th, and 15th districts, where the uptick in violence occured, Johnson said.
"As police officers, we have an obligation to do everything in our power to keep our neighborhoods safe," the superintendent told reporters, adding that the strategies being utilized are "designed to do just that."
CHICAGO SHOOTINGS PUT SPOTLIGHT ON ILLINOIS GUN LAWS
Johnson said that he believes the increased violence at normal, typically non-violent block parties took place because the events had some type of connection to a gang, and a rival gang most likely sought them out "and decided to do what they did."
"Unfortunately, in a lot of instances, they don't care who they shoot," the officer said of gang members. "They just know that their rivals are over there and I'm going to shoot. That's what happened."