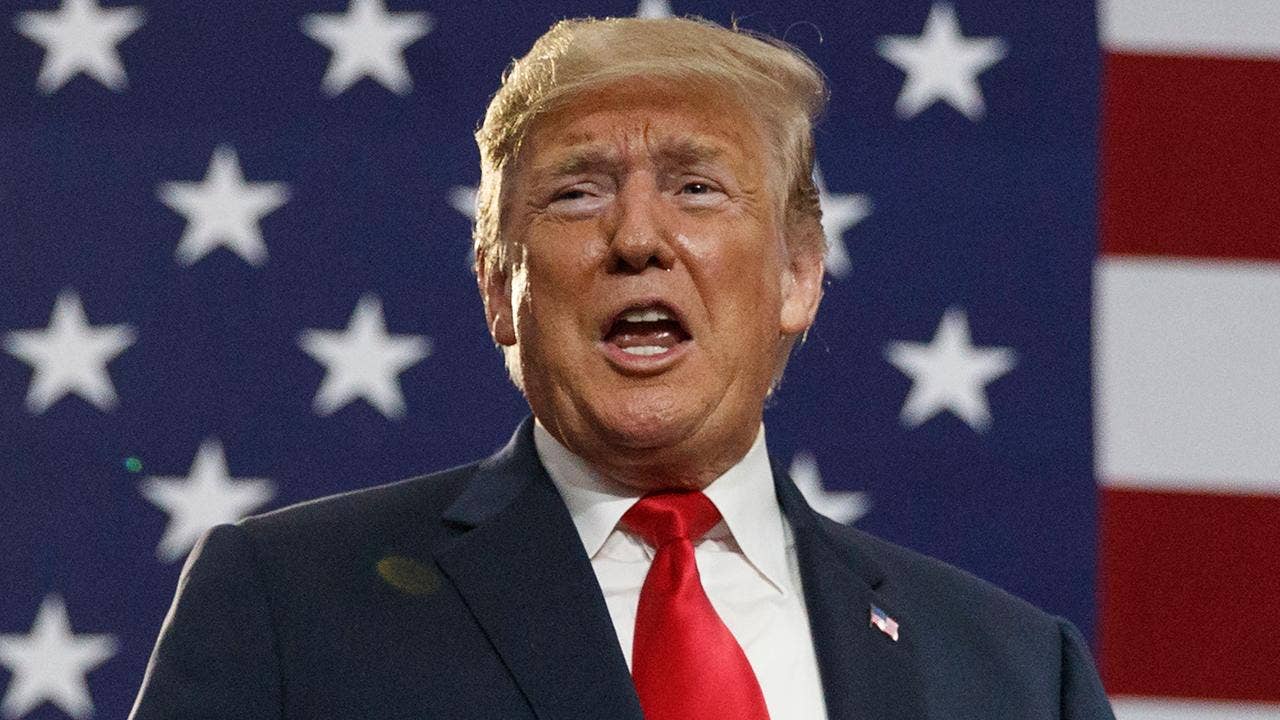 Tuesday's election and primary results gave victories to both Democrats and President Trump.
The Ohio special election for a U.S. House seat in the Columbus area ended with the Republican candidate – state Sen. Troy Balderson – ahead by less than 1 percent. Provisional and some absentee ballots have yet to be reviewed, making the race between Balderson and Democrat Danny O'Connor too close to call.
Balderson's small margin with incomplete results in a congressional district represented by Republicans since 1983 – and that Donald Trump won by 11 points in the 2016 election – is good news for Democrats. The result indicates there will likely be a substantial swing to the Democratic Party in the Nov. 6 midterm elections across the country.
Yet the vote in Ohio is also a victory for President Trump. The early vote was breaking substantially for Democrat O'Connor. The president's appearance Saturday at a rally for Balderson certainly helped mobilize disaffected and disenchanted Republicans to come out to provide the GOP candidate with 1,754 more votes than O'Connor before the provisional and all absentee ballots are counted.
Regardless of who comes out on top when final results are in from Tuesday's special election, Democrat O'Connor and Republican Balderson will face off again Nov. 6 for a full two-year term in the House. Balderson is favored to win that election because of the district's long history of favoring Republicans.
Tuesday's results can also be considered a victory for President Trump in Kansas, where outspoken Republican Secretary of State Kris Kobach has been a strong supporter of the president on immigration and ballot security.
Kobach had 191 more votes than Republican Gov. Jeff Coyler on Wednesday in the race for the GOP nomination for governor. But the race remains too close to call because provisional ballots must be reviewed and the count of mail-in ballots has not been completed.
The race demonstrates the power of President Trump's endorsement, given that he endorsed Kobach on Monday, calling him a "fantastic guy who loves his State and our Country" and touting him for being "Strong on Crime, Border & Military."
Whether Kobach ultimately wins or loses, his strong showing was further evidence that President Trump's endorsement in Republican primaries was once again shown to have a major impact.
Democrats also won a victory of sorts in the Michigan governor's race where former state Senate Majority Leader, Gretchen Whitmer beat a progressive Muslim who had been supported by Sen. Bernie Sanders, I-Vt.
Whitmer should be a stronger candidate than the man she defeated – Abdul El-Sayed – giving Democrats a fighting chance to win the November general election against Republican gubernatorial candidate Bill Shuette, who is the state's attorney general.
There will still be a progressive Muslim candidate on the ballot in Michigan. Democrat Rashida Tlaib would be the first Muslim woman in Congress if elected to represent Michigan's 13th
District.
However, the demonstrable move of Democrats to the left – seen with the victory of Alexandria Ocasio-Cortez in a congressional district primary in New York City – ultimately did not show up in full force on Tuesday.
Still, Abdul El-Sayed did receive a third of the vote, speaking to the resilience of the progressive appeal in Democratic primaries, at the very least.
Tuesday's results revealed that the year of the woman continues, with Whitmer's victory in Michigan and state Sen. Laura Kelly's overwhelming win in the Kansas Democratic gubernatorial primary. Both women are experienced legislative leaders and pragmatists.
There was another potentially important pick-up for women on Tuesday in Washington state, where Democrat Lisa Brown is now in a competitive race for a congressional seat against Republican Rep. Cathy McMorris Rodgers, a member of the House GOP leadership team.
It is hard to extrapolate definitively from the results of voting Tuesday to determine the implications for the November general election. But at the very least, the Democrats appear poised to potentially gain a substantial number of House seats – close to, or perhaps in excess of, the 23 they need to win majority control of the House.
There are about three months until the elections, and a lot can happen in campaigns, as well as in national and world events. But based on Tuesday's results, you can't count out the Democrats or the Republicans – or President Trump.