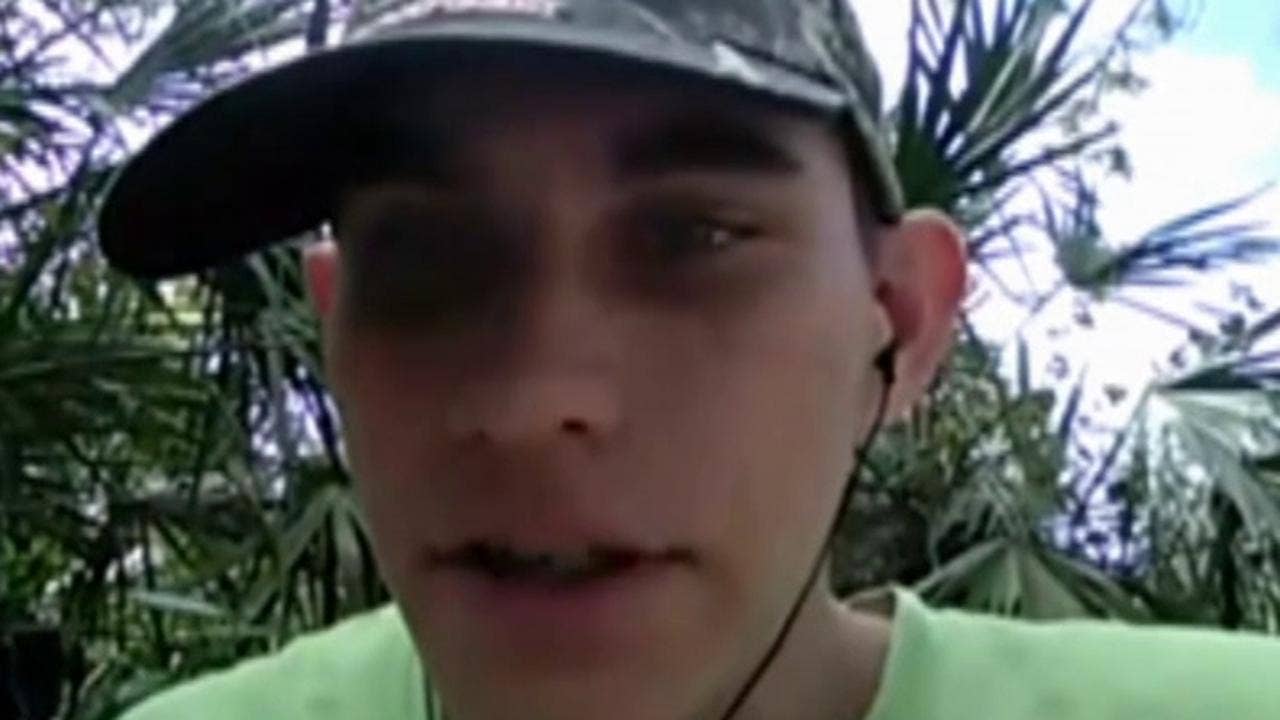 Nikolas Cruz, the suspected gunman behind the Feb. 14 massacre at Marjory Stoneman Douglas High School in Parkland, Fla., shouted "kill me" as he sat alone in an interrogation room hours after he was taken into custody.
The 19-year-old said he wanted to die and that he deserved to die, while claiming he is haunted by a voice in his head that told him to "Burn. Kill. Destroy."
The Associated Press, along with other news outlets, sought the release of the 216-page heavily redacted transcript, which was disclosed Monday. A judge ruled last month that noncofession portions should be made public.
Cruz was taken into custody roughly two-and-a-half hours after he allegedy killed 17 people at the school. He faces the death penalty if convicted. Cruz's attorneys have said he would plead guilty in exchange for a sentence of life without parole.
During the more the 11 hours of questioning, Cruz made statements to Broward County detective about recent issues he was faced with, including the death of his parents and his penchant for killing animals.
Cruz, who described the voice as male and about his age, said it began after his father died about 15 years ago, but got worst when his mother died of pneumonia in November.
He said he's had to fight the voice from taking over, and that the only person he ever told about it was his brother.
"The voice is in here," he said, apparently pointing to his head. "And then it's me. It's just regular me trying to be a good person." 
Cruz said the voice tried to get him to open fire at a park prior to the school shooting.
Also during the interrofation process, Cruz said he wanted to be an Army Ranger but failed the written test "because I was stupid," and that he bought the AR-15 allegedly used in the Florida school shooting "to feel safe."
Cruz also said he tried to kill himself by drinking because he was lonely, and with an over-the-counter pain reliever after his mom died.
After the interrogation was over, Cruz's brother, Zachary, was brought into the room.
The 18-year-old told his brother people think he is a "monster," and asked "why did you do this?"
"You're not acting like yourself. Like, why? Like, we've … this is not who you are. Like, come on. Why did you do this? This is … don't even laugh at me," Zachary Cruz said.
"I'm sorry, dude," Nikolas Cruz replied.
The Associated Press contributed to this report.