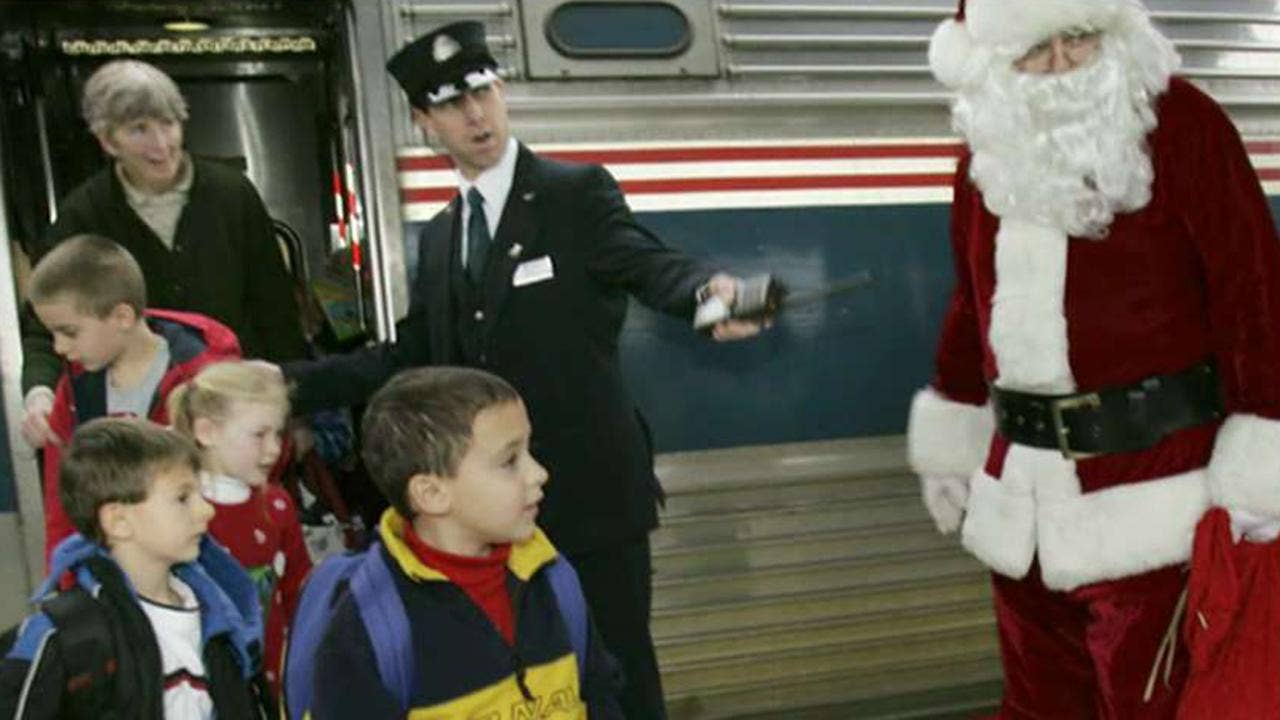 Toys for Tots is scrambling to figure out how it will deliver toys to children across the county as Amtrak announced it will no longer be offering its services to transport the goods.
Amtrak said late last week that the U.S. Marine Corps Reserve charitable program does not fit with the new policies concerning charter trains.
President and CEO of Toys for Tots, retired Lieutenant General Pete Osman, described this morning on "Fox and Friends" just how much Toys for Tots means for millions across the country.
"Toys for Tots has been a Marine Corps program for the past 70 years. We have been able to distribute 530 million toys to about 220 million less fortunate children all across the county," Osman said in an interview with Janice Dean.
BRITISH AIRWAYS EMPLOYEE CLAIMS HE WAS FIRED FOR HIS MAN BUN
Osman also expressed surprise at this "this turn of events," because Amtrak has been doing a great job working with Toys for Tots for the past six years.
Osman added that everyone at Toys for Tots could be not be more appreciative of what Amtrak has done for them the past few years, and they will miss their long-time partner.
Amtrak initially announced its decision in a statement late last week.
"Consistent with Amtrak's mandate to provide efficient, safe, and effective intercity passenger rail transportation, Amtrak has established a new policy for the operation of charter trains."
"Amtrak will continue to proudly support the Toys for Tots program through the collection of toys at participating stations."
BOY IN WHEELCHAIR PULLS HIMSELF TO FEET FOR NATIONAL ANTHEM AT TENNESSEE FAIR
With the shutdown of Toys R Us, this is the second major blow to Toys for Tots this year, as Toys R Us was a major corporate sponsor, and donated between $4 million and $6 million per year to the charity.
But as Osman says, "there are a lot of other corporate sponsors stepping up. There will be other toy companies that will be able to fill the void, and we're confident that we'll make it work. That's all there is to it."